Description
Pressure seal globe valve is of welded end and certified by API standard. This pressure seal valve is a type of valves used for regulating flow in pipelines, consisting of a movable disk-type element and a stationary ring seat in a generally spherical body. The API globe valve is widely used in those applications requiring throttling and frequent operation.
Application
Pressure seal globe valve is applied as regulation and cut-off device in such pipelines as tap water, sewage, construction, petroleum, chemical products, foodstuff, medicine, textile, electricity, ship, metallurgy, energy system, etc.
Advantages
1. Good sealing performance.
2. Small friction between sealing faces.
3. Long service life.
4. Low opening torque.
5. Simple structure.
6. Convenient installation and maintenance.
Features
1. Medium passway of pressure seal globe valve is quite zigzag, leading to high hydraulic resistance and big power consumption.
2. When in use, the flow direction of pressure seal valve is unidirectional and its flow direction can not be changed.
Structure of API Pressure Seal Globe Valve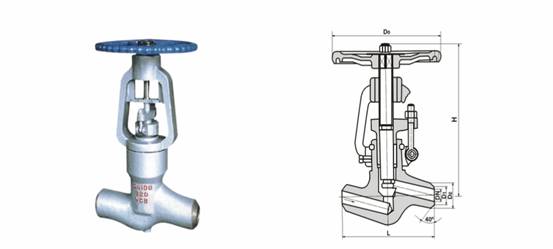 Founded in March 25, 2010, Wenzhou Kerui Valve Industry Co., LTD specializes in scientific research, design, manufacturing, sales and service of pressure seal valves. Our main products include ball valves, gate valves, pressure seal globe valves, check valves, strainers and forged steel valves, which have more than 30 varieties and 1000 specifications. All products are inspected strictly before shipment, totally ensuring the quality.